Sign Your Business Up for a New Account
Let's Connect!
Follow these easy steps to connect Remote Access to your business computer running DaySmart Pet for Windows:
1. From your business computer that has DaySmart Pet installed on it, open the Online Services pull-down menu and select Remote Access Setup. If you have the Multi-Computer edition of DaySmart Pet, you would do this step from the server computer.
2. Click the Create Remote Access Account button and follow the instructions on the screen.
Manual Setup
If you're having trouble setting up Remote Access, enter your access code below.
Access Code:
Check My Code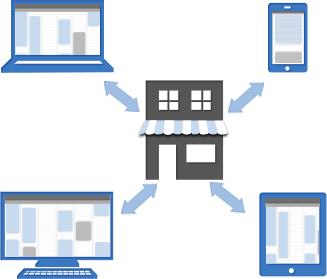 unlimited access from anywhere
only $9/month per user*
Stay connected to your business no matter where you are. Access your appointments, client list, run reports and more from your home computer, laptop, tablet, or smartphone. Everything stays perfectly in sync, so everything you do is immediately updated in your business.
* State sales tax may apply.